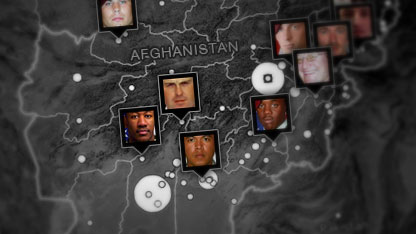 Ara Tyler Deysie of Parker, Arizona, was 18. Edgar Nathaniel Roberts of Hinesville, Georgia, was 39. Boise, Idaho's Joseph Arthur Moore was 54.
They are just three of the more than 2,400 U.S. and coalition troops who have died in Afghanistan since the war began almost 10 years ago.
This Memorial Day, explore CNN's Home and Away, sharing your messages or memories and discovering the individual stories of the fallen.