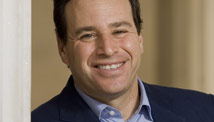 Editor's note: David Frum writes a weekly column for CNN.com. A special assistant to President George W. Bush from 2001 to 2002, he is the author of six books, including "Comeback: Conservatism That Can Win Again," and is the editor of FrumForum.
The killing of Osama bin Laden raises many haunting questions. Here's the most important:
Has our mission in Afghanistan become obsolete?
To think through that question, start with a prior question: Why did we remain in Afghanistan after the overthrow of the Taliban?
The usual answer to that question is: To prevent Afghanistan from re-emerging as a terrorist safe haven.
There have always been a lot of problems with that answer. (For example: Does it really take 100,000 U.S. troops, plus allies, to prevent a country from becoming a terrorist safe haven? We're doing a pretty good job in Yemen with a radically smaller presence.)
Read the full story