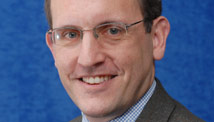 Editor's note: Patrick Doherty is the director of the Smart Strategy Initiative at the New America Foundation in Washington.
Despite tangible military progress in Afghanistan in recent months, the success of the Obama administration's strategy for Afghanistan will be determined by the measure of political and economic progress it brings.
For the last two years, American strategy in Afghanistan has followed the framework of "fight then talk." Under this thinking, the Taliban needed to be weakened before negotiations would begin.
Read the full story