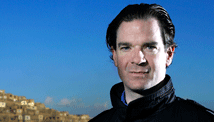 Editor's note: Peter Bergen, CNN's national security analyst, is a fellow at the New America Foundation, a Washington-based think tank tank, and at New York University's Center on Law and Security. He's the author of "The Osama bin Laden I Know."
American taxpayers have forked over around half a trillion dollars to U.S. intelligence services since the 9/11 attacks, yet nearly a decade after al Qaeda assaults on New York and Washington, the American intelligence community still cannot answer the most basic of questions:
Where is Osama bin Laden? Where is his top deputy, Ayman al-Zawahiri? And where is Taliban leader Mullah Omar?