While Afghan President Hamid Karzai makes his rounds in Washington, D.C., this week, some residents of Kabul are urging the Afghan leader to uphold his promises to reduce corruption and provide work and educational opportunities. That can only be achieved through an end to the war, they say. While some support reconciliation with the Taliban, others are not sure that the militant group can integrate back into society without erasing some progress, such as in women's rights.
Read some of the voices in Kabul and what they hope Karzai accomplishes on his trip to the U.S.
Wader Sapai, political expert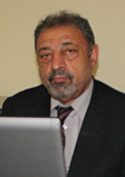 We remember when Mr. Karzai in his oath taking ceremony promised to bring good governance, strengthen the rule of law, economic development, eliminate corruption and bring peace and stability to the country – these were the key points that he mentioned. The international community also demands Karzai to bring his promises into practice.
If Karzai did not bring his promises into practice then there will be a growing distance or a gap between the people and government.
The government celebrates its success in Marjah but we hear every day from the media about new incidents there. People are migrating out of Marjah again, because during the night it's the Taliban who are ruling and during the day the government is ruling Helmand province on their throne.
Peace is the most important issue in Afghanistan. In the regions there is no peace, there is no justice, there are no schools, there is no health care but there is influence of the enemy and there is poppy cultivation.
Since there is no transparency in the government, people can not trust them and can not be sure that their 9-year-old girl will not be raped or their 12-year-old daughter will not be kidnapped.
I hope Karzai in his travels to the United States has good achievements and makes a transparent and good government in order to bring peace and stability, eradicate the corruption, create job opportunities for his poor countrymen and bring us justice.
In conclusion, I want to say that there is no justice, there is no peace.
Friba, professor at Kabul University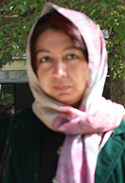 I hope Mr. Karzai comes to an agreement with the United States in finding a solution and to bring an end to Afghanistan's war. We hope the coming consultative Peace Jirga will not just be for show but should be a solution for Afghanistan problems. If the antinomian accepts the rule and constitution of Afghanistan, they can come back and they can join the government; they are also Afghans.
During the Taliban time, I was teaching English at home because the Taliban were not allowing women to work outside of their homes. I hope this time if they came to an agreement with the Afghan government, they should respect women's rights, too. If they do not respect women's rights and the Afghanistan constitution, we will never forgive the criminals and let them come back and establish a dictatorship government.
Zewarullah, 40, businessman in the electronics industry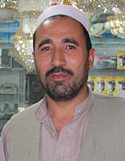 I am a businessman of electronic materials - we export the materials from China, Dubai and Malaysia.
During the Taliban time we were jobless and at that time we were not feeling secure enough to invest. After 2001 when the United States invaded Afghanistan, we started our investments in Kabul. But still we are not sure about our security and we cannot expand our business because when a suicide attacker attacks in the city, then the people are losing their hope and they are not coming to shop – for at least 10 days. And on the other side, there is corruption in the government and there is not a clear and responsible government.
Peace is very important for all the people, especially for the businessmen to invest and to create job opportunities for the people. I am very optimistic about Karzai's travel to United States to become in in agreement with the U.S. The Afghan Taliban are our brothers, they can also join the consultative Peace Jirga and become a part of the government. But as Afghans, they should accept Afghanistan rules and work harder for development of this country instead of killing each other. There were 30 years of war in this country and we lost millions of our brothers on both sides. Now everyone knows that war is not the solution, the only solution for Afghanistan problems is peace.
Khaybar, 20, recent high school graduate
I am working in a shop as a seller and the shop owner is paying me Af 4,000 per month (around $89). I am happy that I have a job but I really want to enroll in university as a student to become a journalist. But I am the only person supporting my family; my father is dead and I am responsible for my mother, two sisters and my young brother.
I hope Karzai understands that his nation is a poor nation and he should focus more on job creation and education, for the poor people who are not able to pay for education. Moreover, we are tired of war and we need peace, freedom, more job opportunities and a real democracy like other countries.