The Nangarhar Provincial Reconstruction Team, led by the U.S. Army, visits the markets of Jalalabad in eastern Afghanistan's Nangarhar. The group visited the markets to assess the infrastructure needs and to evaluate the status of the local economy.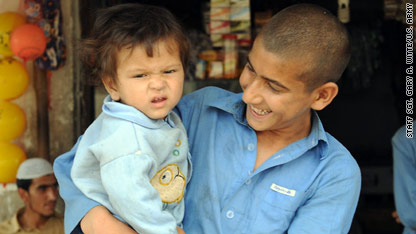 A toddler makes a face at passing International Security Assistance Forces during the visit.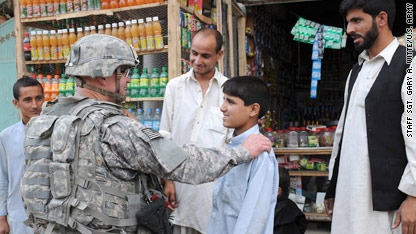 Team commander Capt. Glenn T. Battschinger stops to talk to shopkeepers and residents.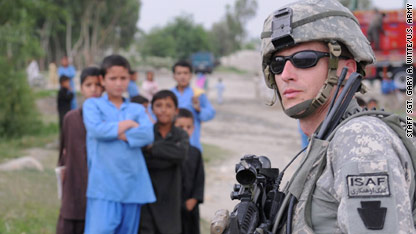 Squad leader Staff Sgt. Brian J. McNalley works security during the visit as residents look on.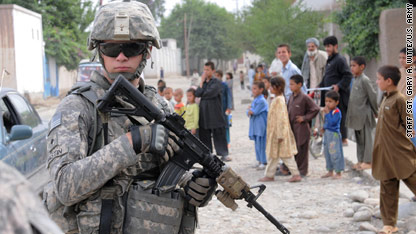 Rifleman Spc. Shane M. Bastin stands watch during the visit.