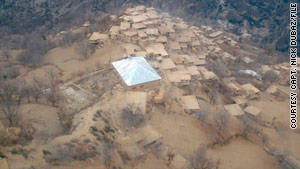 An investigation into an attack that killed eight U.S. troops in eastern Afghanistan last year said the combat outpost was an "attractive target" because protection improvements hadn't been made and intelligence assets had been diverted.
These were main points in the findings released Friday by the U.S. military into the probe of the October 3 attack on Combat Outpost Keating in the Kamdesh district of Nuristan province.
The attack killed eight U.S. service members and wounded 22 others.