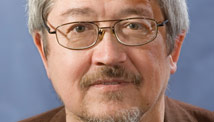 Editor's note: Tamim Ansary, an Afghan-born American writer, is the author of "Destiny Disrupted: A History of the World Through Islamic Eyes" and "The Widow's Husband."
"Re-integrating the Taliban."
Could that be a way to end the war in Afghanistan? Representatives of 70 nations met in London, England, this week to discuss that very idea. The plan was first floated several weeks ago by a key adviser to Afghanistan President Harmid Karzai, Masoom Stanekzai, and it has two parts: One, lure low-level Taliban fighters out of the insurgency with economic incentives and two, co-opt Taliban leaders by offering them a role in governing Afghanistan.
Part one of the Stanekzai program makes sense because it might split rank-and-file fighters away from instigators of the insurgency (I prefer the word "instigators" to "leaders.") Part two, however, will only end up delivering the government of Afghanistan to a new Talibanist group and betray the millions of urban modernist Afghans who have sided with the West over the last decade.